Management Team
The Ready2Brand team includes the following industry veterans:
Bernie Bottum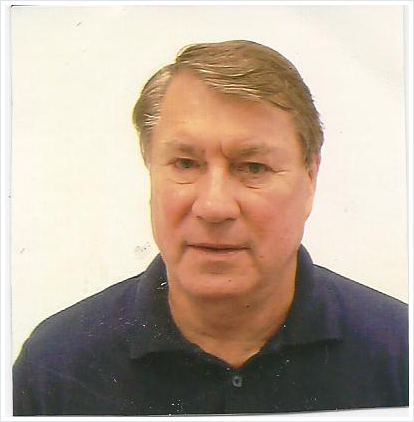 Bernie has been in all phases of the CE industry beginning shortly after college when he launched a Direct Sales concept named Critic's Choice Stereo Sound, with college campus reps selling Consumer Reports top-rated H.H. Scott Compacts door-to-door. He met independent reps while giving a presentation at the H.H. Scott sales meeting, and then launched his own Ohio-based Maybern Sales which earned numerous Rep-of-the Year awards representing brands that shaped the CE industry including Sony, Marantz, Sherwood, Phase Linear, SAE, Thorens, Miracord, Akai, EPI, Dahlquist, Micro Acoustics, Design Acoustics, Tannoy, AR, RTR and Maybern's own well-regarded private brand designed by RTR, Synergistics, During that time he also co-founded Audio Warehouse which became the largest Audio chain in Ohio.
Bernie then evolved into manufacturing and importing. He purchased the Sherwood brand and moved production to Korea introducing Certified Performance which received many top ratings including #1 in Consumer Reports. Rather than giving up control to outside investors to compete with the giants, Bernie sold Sherwood to Inkel. Then as Executive Director he convinced Gary McCormick and Joe Piccirilli to join him in launching PEM, the first Audio Specialist Buying Group. Gary McCormick in later years evolved PEM to PRO Group and today's PROSOURCE and Joe Piccirilli went on to lead the first Distributor Buying Group, AVAD. When Dolby Surround emerged, Bernie decided to move on as director of a buying group and launch a team including Highly Credentialed consulting engineers to develop surround sound products for US Major brands. Up until the late 1990's, he coordinated production with Tiffin OH based Ameriwood, and since then with offshore Chinese factories.
Bernie and his Elite engineering team have "filled a void" by Designing, Engineering and Coordinating Production "Exclusively" for many Major Brand Top-Rated models that are clearly superior to all OFF-the-SHELF Chinese factory products.
A very recent note-worthy product is the BIC America Acoustech PL300 which Lou Melillo engineered and in Feb 2023 "Audioholics" Top-Rated and singled-out as the First and Only under $500 subwoofer capable of producing strong output below 20Hz! Bernie was awarded a patent for his 7-channel passive Soundbar under the Atlantic Technologies brand which "Sound and Vision" singled-out as one of the two Best Soundbars of the year! Another highly regarded product for which Bernie holds a patent is the Hsu Research Ventriloquist Sub/Sat system which received dozens of Rave reviews including a Product-of-the-Year award from "Sound and Vision".
Phil Clements
Phil acquired an interest in audio engineering while a student at the university of Texas. His post graduate research resulted in Phil applying for his first patent regarding bass optimization and around the same time (1978) he launched Phase Research. Within just a couple years the U.S. distribution soared to 250 audio specialists and 15 foreign distributors. A few years later he sold Phase Research and devoted his time to developing "transformerless planar ribbon mid-high frequency drivers". Then he introduced Clements loudspeakers featuring not only outstanding bass but also his new ribbon technology for which he received several additional patents. In the late 80's, Audiosphere, a Canadian conglomerate, made an offer to buy Clements, which Phil accepted. A short time later, Orion enlisted Phil's expertise to launch their new home audio division named SOLUS which eventually they sold to ADS. As too often happens in our industry, both Audiosphere and ADS stumbled, so Phil bought back both names and for the past 19 years has been running SOLUS/CLEMENTS loudspeakers. Along the way, they have received numerous "rave" reviews. At 2017 CES, Solus/Clements earned both Sound&visions "Best 2-Channel" award for the Entre II, and Electronic House's #1 Pick of their Top 10 Smart Home Products.
Bernie began co-coordinating off-shore production for some of Phil's products in 2006. The products were so good he convinced Phil on a royalty basis to let Bernie oem Clements' designs to other brandnames. Phil's latest patented inventions are H-PAS and more recently I-PAShd which leading reviewers have lauded as the new benchmark cabinet design for bass reproduction. In describing the (Top-Pick) Atlantic Technology AT-1 H-PAS, with (2) 5.25" woofer towers, Sound&Vision concluded "H-PAS technology can extract more low frequency output from a medium-sized woofer's motion than any previous passive, unequalized design....overall performance/value is difficult to overstate" In July/Aug 2017 Sound&Vision in describing the I-PAShd SOLUS Entrée II "On the whole this was as good as I've ever heard the Saint-Saens Organ Symphony sound in a demo. The balance and overall feel were just right. The only better experience was live" ...and these are bookshelves not towers! Phil is now ready and willing to design something this good for your SELECT products.
Lou Melillo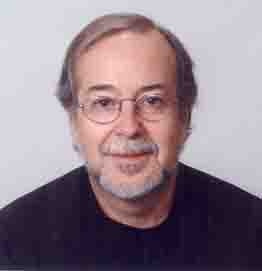 Lou Melillo is a highly regarded consulting engineer who designs and coordinates production for some of the industry's most prestigious brands. His formal education is just shy of a PhD, majoring in Chemistry, Math and Physics at Rensselaer Polytechnic Institute in N.Y. While in graduate school Lou developed a strong interest in loudspeakers and acoustics, studying wave theory and sound propagation from diaphragms and the behavior of sound waves in rooms. Lou's industry employment began as Technical Director of Research and Sales at Ferrofludics Corporation. While there he co-authored the definitive studies of the behavior of Ferro fluid in loudspeaker drivers and systems published in the Journal of the Audio Engineering Society. Lou later joined U.S. Pioneer as Vice-President of the OEM division where he developed and patented the first carbon fiber woofer and the first PEI tweeter. Lou left Pioneer to assume the position of Executive VP of OEM marketing, sales and engineering at the Onkyo America factory in Columbus IN, managing several vice presidents, the sales team and nearly 20 engineers. When Onkyo production moved to China, Lou became an independent consulting engineer.
He currently supplies leading brands with state-of-the-art drivers and components in addition to finished speakers and amplifiers. In our experience, Lou has unsurpassed ability to achieve smooth deep bass from small drivers.
A few years ago Lou designed and coordinated production of the 4" woofers in the Top-Rated Atlantic Technology PB-235 ($799) H-PAS Powered Speakerbar which Home Theater Magazine noted "Bass was mesmerizingly super-smooth and, once again, absolutely astonishing in its depth considering the size of the box it was coming from." Many still consider the PB235 the benchmark for speakerbars. Lou also designed and coordinated production of all the R2B speakerbars (also reach down to a sub optional 50Hz) which at your R2B cost can very profitably be sold under your SELECT brand for a small fraction of the PB235 price.
Our Products
Read on to discover the products available from Ready 2 Brand.