Who We Are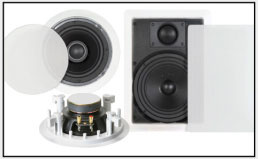 We are a team of industry veterans who have joined together to provide smaller to medium-sized BRANDS with what ALL of their dealers insist on...Just-In-Time U.S. Inventories.
Our expertise and track record is with consumer electronic products, especially HOME, MOBILE and PROFESSIONAL loudspeakers. In addition to former top management positions with high profile CE companies, we now independently coordinate design, engineering and production for well known industry brands. We now also stock in U.S. warehouses, distinctly engineered Just-In-Time UNBRANDED...Ready 2 Brand products.
Our management team includes high profile consulting engineers as well as experts at offshore sourcing and production management...We can even offer terms to established participants.
R2B Team's Track Record
These are some of the prestigious brands which have successfully relied on our TEAM's expertise in design, engineering and production coordination. ... We think this list says it all.
• Acoustech
• ADS
• Allison Acoustics
• Atlantic Technology
• BIC America
• Clements
• Control4 (private brand program)
• Dayton (private brand program)
• Design Acoustics
• Dewalt (worksite charger/radio)
• Electrovoice
• Epique (private brand program)
• Gateway Computer (private brand)
• Home Theater Synergy
• HSU Research

• KLH
• Klipsch
• Legacy
• Martin Sound
• Microacoustics
• Onkyo
• Phase Research
• Polk Audio
• Radio Shack (Auvio)
• RTR
• Smarthome (private brand program)
• Solus
• Synergistics
• TruAudio
• US Pioneer

...and Yes there are notable others.