Frequently Asked Questions
How Will Unbranded Inventory Convert to Branded?
The inventory will arrive in relatively plain cartons typically with commercial artist one-color drawings of the product, along with a basic description of the product. A serial number will be included on the carton and on the back of most items. A label will be included on the back of the products stating "Designed and Engineered in the U.S. made in China". A generic instruction manual will usually be included inside the carton. Carton labels with the Brand's or Dealer's name, logo along with SELECT may be created and supplied by the brand or dealer or R2B. The carton labels may include one of our UPC codes or yours or none, at your discretion.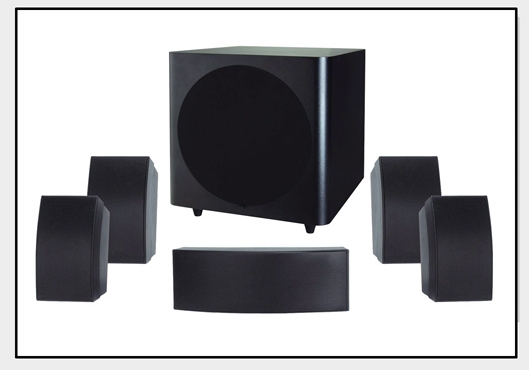 How Will Warranty be Handled?
There is a 4% warranty allowance. In the unanticipated event that the actual defect rate calculated over all products on a cumulative basis exceeds 4% (catastrophic failure), R2B and participant shall agree on an additional reasonable dealer compensation. Remember this is an oem program and this warranty policy is consistent with oem purchasing terms (and pricing). An inventory of repair parts will be maintained only for those products for which repair makes sense. Repair parts are not amortized into the R2B selling price and will be billed at 15% above R2B landed cost. If repair parts are unavailable we can often locate suitable substitutes at a discount from Parts Express.
When Do I Place My Order?
Order as you need inventory from the Just-in-Time Inventory. Special discounts may be available for orders well in advance of arrival or larger orders direct from China. Basically, anytime you can save us money, R2B will reduce your cost.
Freight Costs
In order for R2B to work on the lowest margin, and therefore offer you the lowest price, we must have a freight collect policy. The best way to lower your freight charge is to order full pallets. The larger the order...typically the lower the per item freight.
R2B offers a 10% freight allowance (DFI) deductible from invoice.
If your internal system absolutely requires landed cost pricing we can usually handle it by raising your invoice cost to a worst case higher price for prepaid freight, then giving a quarterly rebate on any actual freight excess. This rebate can be called MDF of anything you want to call it.
How Do I Pay for Products?
There are 3 Payment options which must be selected before the products are shipped from the US warehouse.
Check or wire transfer in advance for 5% discount.
Charge card in advance for a 4% discount.
Pre approved 30 day terms for a 1% discount. Net 31 days.
Can I Order all or Some Products Direct from Asia If I Can Meet Production Minimums?
Yes, and for added savings. There is a 90-day lead time from ROG and your order may be combined with other participants to help meet production minimums. You will have to meet acceptable payment requirements and pay freight and duties.