Welcome to Commonwealth Chimney Sweeps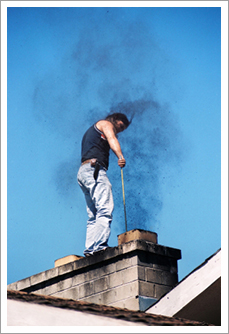 Commonwealth Chimney Sweeps is a full service chimney company established in 1979 with a genuine commitment to professional, affordable & personalized service. Our partners and staff come from a wide range of backgrounds such as chimney cleaning, water proofing, relining and crown repair services. With over 33 years of experience Commonwealth Chimney Sweeps in Harrisburg, PA has earned a stellar reputation for its comprehensive services. We are licensed (#047080) to serve the residential and commercial clients of South Central Pennsylvania.
Hearth Accessories and Repair Work
In addition to chimney cleaning, relining and masonry repair, we also offer a variety of accessories for hearths, wood.
Schedule an Appointment
Choose our chimney experts to visit your site and provide you an expert solution to fulfill your needs.


Call us to set up an appointment.