Welcome to Pinnacle Title Group LLC
Are you in need of a dedicated title company to oversee your closing and settlement? Don't trust just anyone with this complicated process. Put your faith in the group of proven attorneys and underwriters at Pinnacle Title Group LLC in Miami Beach, FL.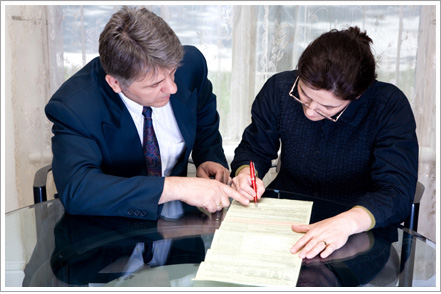 We assist people all over the state of Florida with the escrow process. We will coordinate the transaction between you and the other party quickly and efficiently. We will keep you abreast of every step in the process and let you know when we are reviewing the sales contract, researching the title of the property, preparing the title insurance policies, reviewing the loan documents and starting the closing process.
Pinnacle Title Group LLC is a licensed, registered, insured and bonded title company that works closely with real-estate companies, mortgage brokers and bankers to ensure your satisfaction. We are always closing so let us alleviate your fears and concerns over your
house settlement.
Learn More About Title Insurance
Learn what
title insurance is and why you need it to protect yourself against the unexpected.