Welcome from Pastor Robert C. Bearden, III
From the Pastor's Desk
Greetings in the name of our Lord and Savior. The Mount Zion Missionary Baptist Church of Zion City is a warm, growing, serving, and
caring church serving the Birmingham, AL area. Here, you will find information concerning our church and its ministries, and we want you to feel comfortable and at liberty to call on us for anything you need.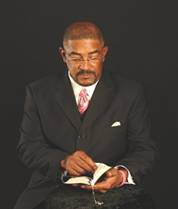 Reaching Souls for Christ
Our Mission is to reach souls for Jesus Christ and make them disciples. Wherever you find yourself, the Long Arm of God can reach you. Matthew 11:28 reads, "Come unto Me, all ye that labor and are heavy laden, and I will give you rest." If you are considering a new place of worship or relocation to our area, we would love to have you be our guest.
At Our Church, You Will Find:
A caring congregation that will gladly welcome you
Preaching and teaching that is centered on the Word of God
Ministries that are growing to meet the spiritual needs of every age
Find Us on WATV Every Sunday
Live stream our services or listen in to our radio broadcast aired every Sunday morning on WATV radio at 11:00 a.m. Find inspiration and food for your faith by tuning in!
Connect With Us!
Please remember: "Every day is a good day when you know the Lord." If you have any questions or would like to know more about The Mount Zion Missionary Baptist Church of Zion City, we welcome you to contact us.