SteamRite
We Clean Tile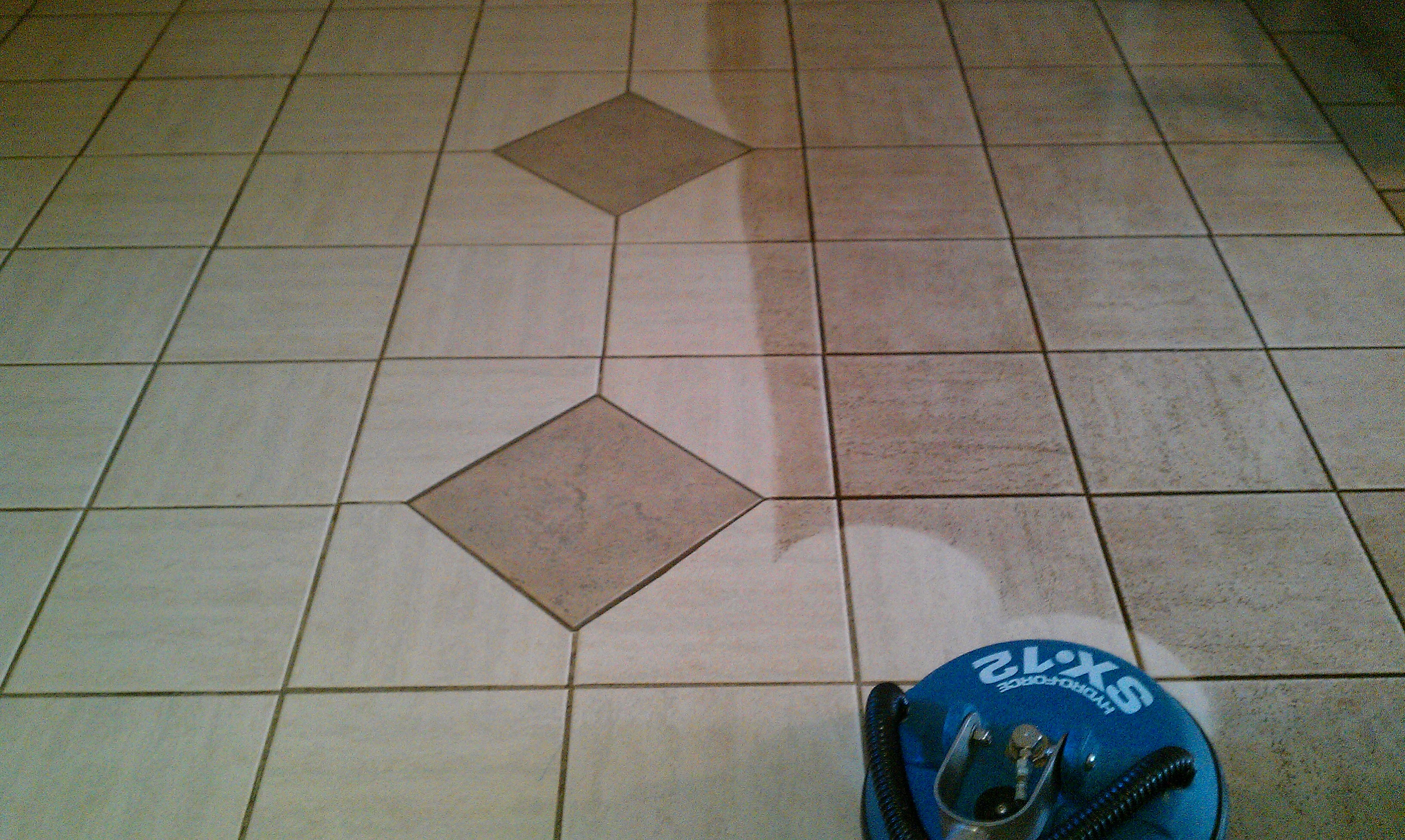 Our tile and grout cleaning procedures insure a complete and sanitized clean for public facilities and private homes.
First we apply a pre-conditioner specially made for tile and grout cleaning - similar to carpet cleaning - in order to cut down soil and grime in grout.
Our truck mounted system with pressures of about 1000 psi, uses an SX-12 machine. This machine uses a rotary extraction system in order to remove all soil and cleaning solutions, then it is immediately vacuumed into our truck mounted system for later disposal.
Seal that clean!
Finally, we offer sealer in order to help protect the grout or stone from absorbing undesirables and looking dirty. This will improve the life of your grout giving it a nicer cleaner look.