The Patriarch of Linking Machines
Are you an award or jewelry manufacturer in need of high-quality linking equipment? Look no further than Alviti Link-All, Inc. in Johnston, RI. We manufacture and sell semi-automatic linking machines that are capable of producing up to 1,200 links per hour. We also supply jump rings of various sizes to industrial clients.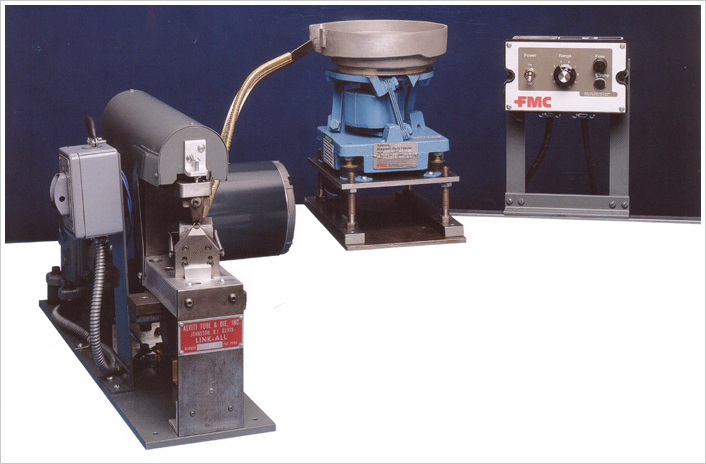 Easy-To-Use, Dependable Machines
All of our machines are economical and easy to use for everyone. They can be installed anywhere with minimum setting. Even a nonprofessional can operate these machines easily. Please

view our video to get a clear idea of how our machines work.
Order Now
Let us know your linking machine requirements. We'll offer you the most suitable machine to fulfill your needs.
Call us now.