General Civil Litigation

Legal Practice in San Francisco, CA




The Law Offices of George W. Nowell is a Martindale-Hubbell AV Rated™ general civil litigation law firm serving clients in all California courts since 1985. The firm has been recognized by Best's and Super Lawyers since 2011. The firm serves clients in the areas of:

Maritime and Admiralty
Insurance Coverage and Defense
Subrogation
Government Torts
Transportation
Aviation



50
Our Offices

The firm is located at 50 California St., Suite 1500, in San Francisco, one block North of Market Street (near the Embarcadero Street BART and SF Muni Stations). We are also available for appointments in Silicon Valley, the Central Valley and in the Los Angeles area. For appointments in other locations, please call us at (415) 362-1333.




Representative Past and Present Clients
AIG, Falvey Cargo Underwriters, Great American Insurance Co., International Marine Underwriters, Lancer Insurance (MOPS), Navigators Insurance Co., Society and Corporation of Lloyd's, TM Claims Service, Westar Marine Services, and Zurich North America.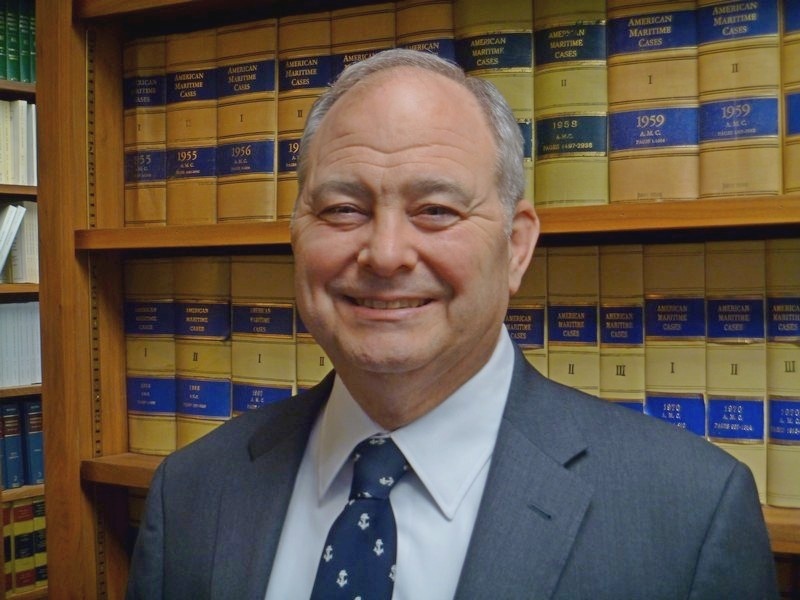 Attorney George W. Nowell
A.B., Anthropology (with great distinction and honors),
Stanford University 1969,
Phi Beta Kappa
M.A., Anthropology, University of Pennsylvania 1971
J.D., Stanford University
School of Law 1978
State Bar of California 1978; Admitted to practice in all State and Federal Courts in the State of California including the U.S. Court of Appeals for the Ninth Circuit, the U.S. Court of Appeals for Veterans' Claims, and the U.S. Court of Federal Claims
Proctor in Admiralty, Maritime Law Association of the United States (Director 2010 - 2013; Planning Committee/Treasurer Maritime Law Association, San Francisco, 2006 (Fall Meeting)); Transportation Lawyers Association, American Bar Association; San Francisco Bar Association; Archaeological Institute of America; Pacific Admiralty Seminar Steering Committee (1980-present) (Chairman, 1992); Associate Editor, American Maritime Cases (2006 – 2020); Northern California Super Lawyers (2005 – present); Best Lawyers (2010-2021) and Best's Recommended Insurance Attorneys (2011-2018); Association of Marine Underwriters of San Francisco; ; San Francisco Marine Claims Association; San Francisco Marine Exchange; California Supreme Court Historical Society; Member, Stanford Law Review, 1977-78; Lt., U.S. Navy, 1971-1975 (three years on a Rescue and Salvage vessel and one year teaching at the U.S. Navy School of Diving and Salvage).